Spain Study Tour 2017
Back to homepage
Educational Tour to Spain, February 2017
A group of 45 students from the various colleges of the Pillai group of Institutions along with a few faculty members went on an educational tour to Spain in February 2017. The tour was led by Dr. Daphne Pillai. The tour covered the cities of Madrid, Valencia and Barcelona.
The tour consisted of industry visits to the world famous Dannone factory, Chemo factory among others. The students also attended a talk on Entrpreneurship by Prof. Balvinder Powar at the IE University, a top international university in Spain recognized worldwide for its quality in teaching and learning.
The students also visited the City of Arts and Science in Valencia, and some iconic buildings and churches famous for its Gaudi Architecture, the Olympic Stadium,Ramblas Area and the Barceloneta beach.
The students also witnessed a once in a lifetime opportunity to watch one of the world's greatest football teams, FC Barcelona play live at the Camp Nou Stadium on the 19th of February 2017.
Educational Trip to Spain
Educational Trip to Spain
Educational Trip to Spain
Educational Trip to Spain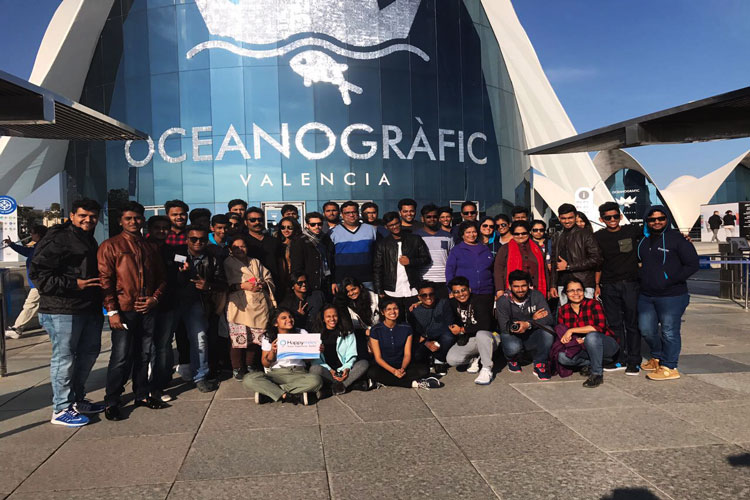 Educational Trip to Spain
Educational Trip to Spain
Educational Trip to Spain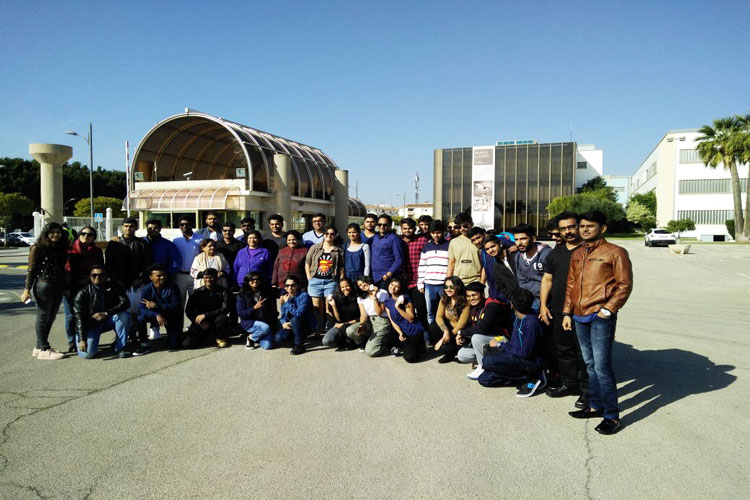 Educational Trip to Spain
Educational Trip to Spain
Visit to Torres
Visit to Torres
Educational Trip to Spain
Educational Trip to Spain
Educational Trip to Spain
Educational Trip to Spain
MMS students taking a group challenge at IE University
MMS students taking a group challenge at IE University
MMS students taking a group challenge at IE University